Women's Equality Day
August 26th  is Women's Equality Day, a day on which we celebrate the great strides that we have made to create equality between men and women and acknowledge that there is still much to be done to complete that goal. On August 26th, 1920, the nineteenth amendment was certified after its ratification on August 18th. Now, one-hundred years later on its centennial celebration we look back at what it took our nation to get to the passage of that amendment, what has happened since then in women's equality, and we look forward to the future.
The First Slaves Are Brought From Africa to Virginia
August 20, 1619

In late August of 1619, a privateer ship brought the first slaves from Africa to Point Comfort, Virginia. By the 1680's numbers increased as England's Royal African Company grew in size. The Slave Ship focuses on this beginning of slavery in the colonies, putting a close focus on the lives of those first taken from their homes and brought to what would become the United States, as well as those that were part of the trade itself.
Dred Scott Decision by the Supreme Court
March 6, 1857

I, Dred Scott is a children's historical fiction novel about the events of Dred Scott v Sandford, a case before the Supreme Court in 1856 and decided on in 1857. Scott, a slave in Missouri, was brought into a free territory of the U.S and posited that he had thus been freed. The case went all the way up to the Supreme Court, which ultimately ruled against Scott. It is described by historian David Thomas Konig as "unquestionably, our court's worst decision ever."
The Civil War Begins
April 12, 1861

Tensions rose in the United States as support grew for the abolition of slavery, and many states began to secede from the Union due to prejudice and economic reliance on the system of slavery that had been pervasive in the American South for so many years. This began the American Civil War. The Civil War's African-American Soldiers puts a focus on those African American Soldiers, their reasons for joining and the all-black regiments that were crucial in the North's victory.
Segregation, Separate But Equal, and Jim Crow
May 18, 1896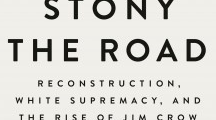 At the conclusion of the Civil War, not all was well. Throughout Reconstruction and beyond, the ability for states to enact state-specific or local laws limiting the rights of the now freed slaves hindered the constitutional protections that were initially promised. As Stony The Road describes, Many laws were enacted to strategically limit the rights of Black people by requiring things such as literacy tests and other prerequisites in order to vote. These laws, the Jim Crow laws, were used to disenfranchise and segregate.
World War I
July 28, 1914

A graphic novel by Max Brooks, author of World War Z, The Harlem Hellfighters focuses on the 369th Infantry Regiment in World War I. This regiment consisted almost entirely of African-American soldiers, and was on the front lines longer than any other American unit.
The Harlem Renaissance
August 1, 1918

The Great Migration led many African Americans to migrate to the North where they would have more protection, safety, rights, and influence. From these new Black communities in the north blossomed new and different forms of art. Plays were made with African-American actors, art and music boomed (especially the introduction of jazz) and the words of Black poets spread throughout the country. This is the focus of Remember Me to Harlem, letters sent between Langston Hughes and his mentor about the state America, the Harlem Renaissance, and the boom in Black culture after the Great Migration.
World War II and the Tuskegee Airmen
April 3, 1939

In World War 2 there were two million African Americans in the American military, but the units were still almost entirely segregated. Further, many of the Black units of the military were given menial tasks and weren't trusted in combat roles. Who Were The Tuskegee Airmen? is a children's non-fiction book about the Tuskegee Airmen, a segregated group in the Air Force known for their amazing skill at fighting and ability protecting American bombers. The Tuskegee Airmen lost far fewer bombers in combat than was average at the time, slightly more than half as many as was average.
Brown V. Board of Education
May 17, 1954

A first step in civil rights and true equality, Brown v. Board of Education was a landmark decision by the Supreme Court of the United States stating that having separate, segregated schools was inherently unequal and thus unconstitutional. While this certainly didn't undo everything that Plessy V. Ferguson's 'Separate but Equal' put in place, it was a first step towards desegregation and the beginning of the Civil Rights Movement. Supreme Court Milestones: Brown v. Board of Education is a children's non-fiction book putting the concepts of these decisions by the Supreme Court in understandable and informative ways.
The Freedom Riders
May 4, 1961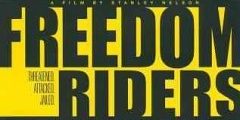 When segregation of public transport was deemed unconstitutional; Southern states largely ignored the Supreme Court's decision and weren't reprimanded for doing so. The Freedom Riders were mixed-race groups that boarded buses going through the deep South to bring attention to the way these states chose to ignore federal law, where police often allowed violence and arrested people through use of remaining Jim Crow laws. Freedom Riders is an award winning documentary about these groups, and is still used to advocate for mobilization against injustice.
The March on Washington and Dreams of Equality
August 28, 1963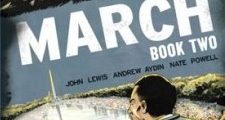 Jim Crow laws still cast a long shadow over the push for Civil Rights. The March on Washington for Jobs and Freedom sought to change that, seeking true civic and economic equality. At this point many states still didn't allow interracial marriage, and businesses were still not hiring individuals on the basis of race. John Lewis, of the Student Nonviolent Coordinating Committee and one of seven key figures in leading the march, gives his first-hand account in the award-winning, multi-part graphic novel, March.
The Selma March to the Capital
March 7, 1965

Despite the Civil Rights Act having been passed a year prior, in 1965 there were still hurdles preventing African Americans from voting; literacy tests prevented many from being able to vote. The killing of activist Jimmie Lee Jackson by a state trooper by a state trooper sparked the first march, but it was met with brutal police violence just across the Edmund Pettus Bridge. The second march was not directly confronted by police, but after a group attacked and murdered a participant from Boston. Outcry over the violence against the marches, and many more participants from all over the nation
The Assassination of Martin Luther King Jr.
April 4, 1968

Dr. King was no stranger to receiving threats of violence; he received them often despite his focus on non-violent protest. However, on April 4th of 1968 he was shot while standing on the balcony of his hotel room, having just the day prior called for unity. What followed were riots across more than a hundred cities in the U.S. A Nation On Fire explores the assassination of Martin Luther King Jr. and way the loss of one of the most recognizable Civil Rights icons resonated throughout the United States.
Roots is Published
August 17, 1976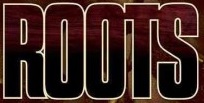 In 1976, the novel Roots by Alex Haley is first published; it begins with the story of an African man being taken from Gambia and sold into slavery and continues on through the generations of his family in America. The novel was hugely popular, on the New York Times Bestsellers List for forty-six weeks. It raised interest in genealogy and history, and Haley received a Pulitzer for the novel. It was later adapted into a very successful television mini-series.
Alice Walker is the First Black Woman To Win A Pulitzer
May 5, 1983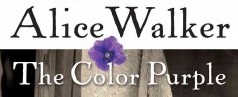 In 1983 Alice Walker became the first Black woman to win a Pulitzer; she won for her novel The Color Purple, discussing the low social position of African Americans in the United States in the 1930's. Though generally popular, its place in schools and libraries was often contested and remains one of the most frequently banned or challenged books.
Mae Jemison is the first African-American Woman in Space
September 12, 1992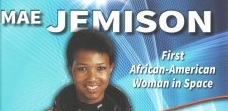 Mae Carol Jemison dreamed of space from a young age, inspired by Nichelle Nichols' as Uhura in Star Trek. After serving in the Peace Corps, she returned and applied to the astronaut program further inspired by the first Black astronaut Guion Bluford and the first American woman in space, Sally Ride. Mae Jemison: First Africa-American Woman in Space is a children's biography about Jemison's life and her time in space beginning September 12th, 1992. She went on to start her own company and advocate for minority students who are interested in science.
The First African American Secretary of State
January 20, 2001

In January 20th, 2001, Colin Powell is appointed to be the first African-American Secretary of State. A four-star general, National Security Advisory, and Chairmen of the Joint Chiefs of Staff, Powell at various points in his career worked with Presidents Nixon, Reagan, George H.W. Bush, Bill Clinton, and George W. Bush. It Worked For Me is an autobiography by Colin Powell about his career, experiences, and feelings on being a leader.
The First African-American President of the United States
November 4, 2008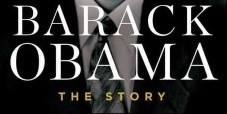 In 2008, America elected its first African-American president, Barack Obama. While this certainly doesn't mark the end of discrimination, and there is still progress to be made, it is a huge milestone for an African American to first be elected into the most powerful position of our country. Barack Obama: The Story is a biography of Barack Obama's life by Pulitzer winner David Maraniss, speaking about Obama's upbringing and what events in his life may have shaped his politics and policy.
What We Have
| | | |
| --- | --- | --- |
| Materials | Online Resources | Services For |